Reading Time:
9
minutes
Lets talk about the need for women empowerment-
Categorizing people based on gender is unreasonable, and what is worse is judging people's potential by their gender.
To overcome these categorical racism and to have an independent role in society, women's empowerment is needed.
However, people think Empowering women is fighting for women's rights but it is the fundamental right of humans to have equality in all sectors of life.
There are a few interesting points, which is an attempt to associate this classic mythological story. A story about the creation of the most powerful goddess by the male deities.
This is to see if this analogy is on the same wavelength as the modern-day world, and to understand masculine participation while talking about the need for women empowerment.
If we go by Indian tradition Bijaya Dashami is a magnificent way to explain the need for women empowerment meaning.
This is the day when a woman empowered by Men killed the demon and save the world.
Why Women Need to Take the Lead in Empowerment- Its a necessity more than a need
Positive Self-Talk- Help in Increased Confidence and Resilience
Be more intuitive and inquisitive- Her Victory Over Mahishasura Demonstrates, that Femininity doesn't equate to weakness
The Benefits of Mentorship- My take on this classic Iota between the Goddess and the transition of power from men to create an empowered woman
Overcoming Obstacles: A woman is a full circle, she can create and destroy as well.
Breaking Barriers – The mythology behind the story shows that men can work together with women to achieve something that seems impossible alone.
How to handle power Strategies for Building Female Leadership, Men can guide women, on how to handle powerful position
She should voice her opinion without fear- Men can echo the issue beyond gender disparity
Social Dilemma- She should never hesitate to cut the cords if something is weighing her down.
Trident signifies- the Will to perform your duties, Knowledge to know what to do, and Action to finish the work- Is a reminder for both men and women to be united as one force for the victory over evil
There cannot be a better example to explain the role of Men while talking about the need for women empowerment, than the most powerful creation of the trinity "Ma Durga".
The trinity of Brahma, Vishnu, and Shiva came together to create a powerful woman to kill the Demon-Mahisasur, who was blessed not to be killed by any men.
Explaining the need for women empowerment aligning 10 concepts with the weapons gifted to the Goddess by male deities-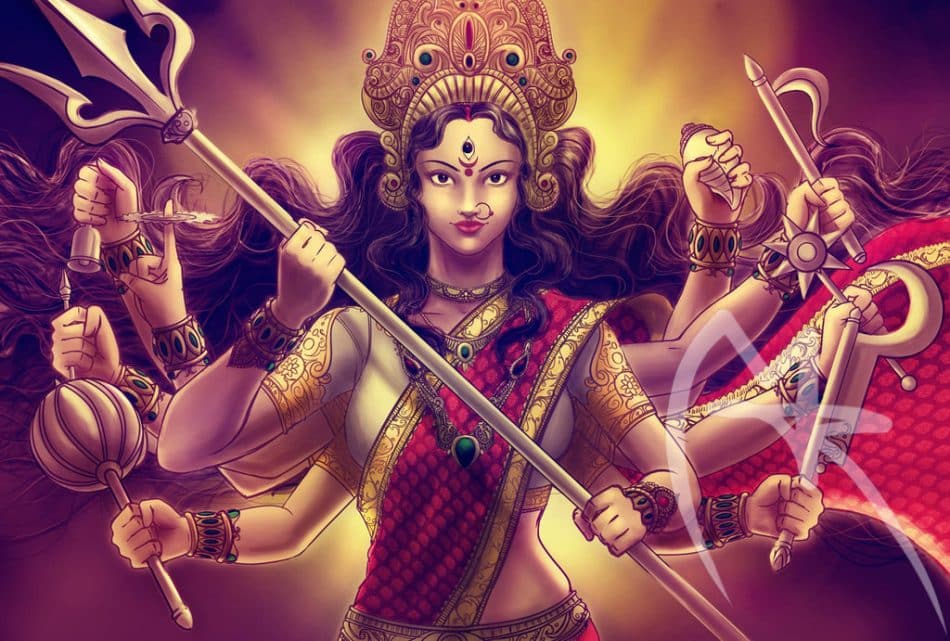 She has ten arms, each representing the ten directions in Hinduism; she protects her devotees in all directions.
In each of her hands, the goddess wields a different weapon gifted by the gods for her to fight against evil. Here is an analogy for a modern-day approach to the things gifted to her by the male deities.
1. The Conch-shell gifted to her by Varuna, God of the Sea
As we all know, Sank or the Conch, its sound and vibration have the power to eradicate all negative energy and evil spirit. What it depicts in a modern-day world- Men can support women by echoing the gender disparity, it is very important to voice women's issues.
2. The Arrow is given to her by Vayu, the Wind God-
Men shall help women find the right target and guide them in the right direction, whether as a father, brothers, husbands, friends, or Bosses.
3. In another hand, she holds the Thunderbolt of Indra-
This symbolizes it is very important to use the given power carefully, or it could be disastrous.
Men shall help women, how to handle a powerful position, not become a power abuser but handle the responsibilities with confidence and complete focus.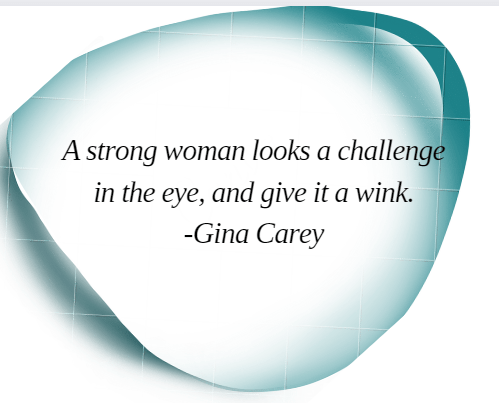 4. She holds the lotus, a symbol of spirituality and steadfastness-
This beautiful flower depicts that, the beauty and grace given to women shall be used for the purpose- Like a lotus emerging from the mud, yet maintains its beauty and purity so much so that it is the favorite flower of Lord Bishnu.
Just like that, even when she is surrounded by dirty minds and corrupted people, she must not lose her sanity, be firm on her principles, and not let anything destroy her Spirit.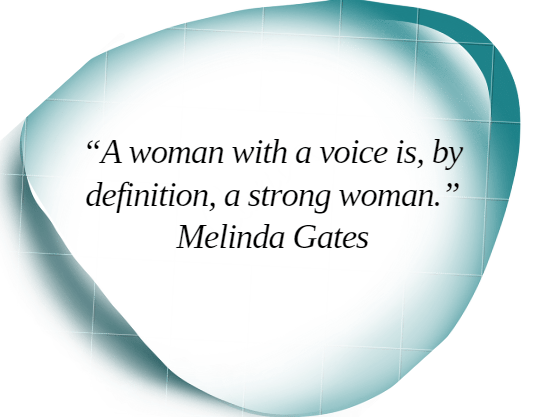 5. In another hand, she holds the Sudarshan chakra or the discus of Vishnu-
In Mahabharata, Lord Krishna had given the chance to Arjun to fight his own battle, but he told him I am always there when you need me.
Men can let women fight their battles but must provide the assurance she needs. Just like Sudarshan Chakra- it can be considered as an AI in-build weapon, which can search for its own target.
Lets modern women be more intuitive and inquisitive to understand their true enemies and can destroy evil forces no matter how powerful they are.
In today's world, to deal with all kinds of demons at various levels of her life, a woman need to be empowered and men have a lot of contributions in creating that person.
6. Brahma's Kamandalu, or a pot to carry holy water-
She is as pristine and pure as Ganga, which can purify the darkest of souls.

The love, generosity, forgiving nature, and endurance of a woman can purify all evil

.

She is a divine creation of God, who is capable of both giving birth to a new life as well as killing the demon if required.
7. Axe, given by Vishwakarma-
It signifies no fear of consequences when fighting against evil.
This ruthless weapon represents, in order to create harmony, you need to be strong and fearless.
Never hesitate to cut the cords, if something is weighing you down.
It is very important to take action with precession without hesitation.
8. Spear: A gift from Agni Dev, this object symbolizes auspiciousness–
It has the power to distinguish between good and bad. To align this object with an understanding the need for women empowerment It is important to be fiery and be ready to face adversity but at the same time, be responsible to differentiate between right and wrong.
Never do things with a temper but serve the duties with complete sincerity.
9. Snake: This gift from Lord Shiva's to Goddess Durga, symbolize consciousness and energy–
As a snake is always aware of its environment and knows to protect itself. It becomes aggressive when threatened, they know how to make their families feel safe. And harm only in self-defense.
10. She carries a longsword, This shows her power to not hesitate for one-on-one combat, when necessary-
This weapon is usually carried by people who have a sense of responsibility and the understanding to discern right from wrong.
In her forearms, She carries Shiva's all-powerful trident
The Trident is the weapon that provides the final death blow to Mahishasur. It symbolizes, three characters Sattva (purity and peacefulness), Raja (energy and passion), and Tama (darkness and lethargy).
Trident signifies, Will to perform your duties, Knowledge to know what to do, and Action to finish the work.
Lion is the king of all animals and is, in fact, the most powerful. Goddess Durga rules existence by making a lion her Vahana. This signifies that one should keep their strengths and powers within one's control and let them rise when required.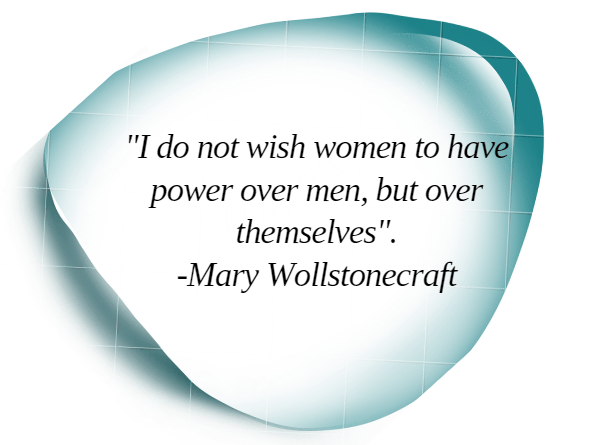 "We should also know what our biggest strength is,

in order to keep it in our control and use it for our best interest".
Mahishasur was sure no woman would ever be able to defeat him, he was confident so much so that, even the most powerful Men had to create a woman powerful enough to vanquish the Demon.
Symbolizing the empty hands of Ma Durga, powered by the most powerful weapons- it is an epic example- When we talk about the need for women empowerment, the mention of Men's role in it can not be denied. The reason being anything, it is the rule of nature that the masculine and feminine have to collaborate and create together for the existence of this Universe.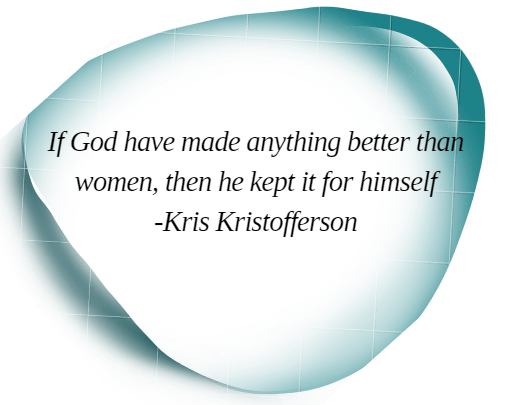 Redefining Ma Durga in Modern Metaphor-
She was blessed with beauty and weapons.
Armed like a warrior and graceful like a Goddess
A true combination of feminine and masculine power.
Destructive like fire and at the same time nurturing like mother.
Talking about the need for women empowerment, it can be categorized into Five Main Categories in modern world–
Social-Given their control over social, political, and economic resources, men are gatekeepers for gender equality and are a necessary part of any strategy to advance women's empowerment.
Educational-Empowering a woman by providing the right education, and confidence, when she needs it. Not just for the sake of duty but as responsibility.
Economic-Give her environment to start, assurance to proceed and support to achieve her endeavor.
Political– Men's participation in causes that talk about the need for women empowerment– Be vocal about innovative ideas and encourage women to contribute in all fields.
Psychological-Support, sensibility, and understanding are important to provide her with social security and psychological stability.
They should acknowledge that women have the equal right to choose how they want to live as this comes under human rights.
And providing support through the above-mentioned 5 actions will in no way going to reduce their power or position, rather it will create a more harmonious world.
Let's talk about WEE, women's economic empowerment
The flourishing of WEE globally has brought forth women's voices and experiences and placed them at center stage. However, WEE without integrating men is not-so-smart economics.
What do men have to do with WEE, women's economic empowerment?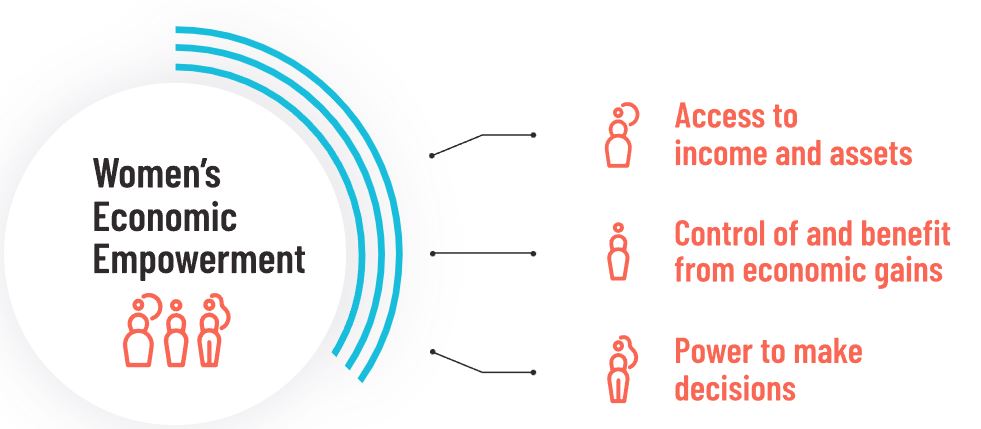 Talking about the need for women empowerment, It is impossible to achieve real empowerment for women without the support of men.
The following points are surveyed and considered important to discuss to contribute towards the need of women empowerment-
Women's workload needs to be accounted
Equally important is WEE programming on women's unpaid care work. This is gradually engaging men in important conversations surrounding the value of care, the distribution of household work, and men's own roles as husbands and fathers.
Engaging men across multiple levels
Interventions can invite men to participate in training and capacity-building activities targeting women.
As well as engage male household members specifically to challenge gender inequitable norms and practices.
Power to make decisions: Decision-making is a core expression of Leadership.
It refers to the capacity of women to take purposeful action and pursue goals free from the threat of violence or retribution.
At the community level:

Awareness raising through campaigns,

participatory sessions, and cultural activities can help transform harmful norms and stereotypes.
Empowering and promoting context-

specific male role models

and champions can be an effective way to 'use men to change other men'.
There is evidence of strong positive links between women's economic empowerment and foundational health outcomes for women and their families, including beneficial effects on nutrition, family planning, maternal mortality, and child mortality.

Opportunity and inclusion and Equality and security

, we recognize that these elements are interconnected and mutually reinforcing. Driving positive change in one element area will support progress in others.
At the legal/policy level:

Laws and policies promoting healthy masculinities

can act as the backbone to interventions that encourage men to participate in different sectors of life, such as childcare, home management, and challenging workplace norms on gendered divisions.
Men are largely absent from policies on reproductive and child health. Interventions that encourage

men to spend more time on childcare and engage with their children

will continue to be held back unless gaps in national laws and policies are addressed.
About the need for women empowerment is the same as the. We need to empower women because they have always suffered from historic discrimination.
And anyone who believes that

it is time to stop this discrimination and restore equal rights

for all is always welcome to contribute and play a role in this vital change.
When we talk about the need for women empowerment, is it Gendered!!!
Let's Re-focus a Men's Contribution to it-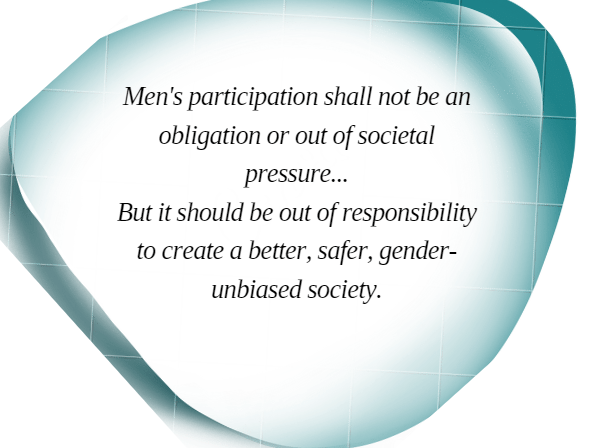 The word empowerment is usually associated with women. Men have vital information to share on women's empowerment and play a vital role in women's sense of empowerment.
A husband can make a big difference in encouraging or limiting women's empowerment. Yet, men are rarely interviewed in women's empowerment studies (O'Hara & Clement 2018).
A better understanding of the role men play in empowering women and transforming gender relations is needed.
Men and women are connected through various structures, roles, and responsibilities.
These include gender norms that prescribe certain behavior as normal and acceptable and other forms of behavior as inappropriate and non-desired. Men can feel entrapped in the same structural influences that define (and confine) femininity.
Men/boys in low-income countries may have many needs and face potential discrimination because of age/race/disability etc., but they do not face the same historical and deep-rooted discrimination as women do.
Nevertheless, men's involvement in women's empowerment is implied but logically very under-researched. A well-researched and understood point of view on it can have a positive impact on women's empowerment.
Thank you for reading- Constructive feedbacks are most welcome. If you have any suggestions for our blog, please feel free to drop an email or comment below.
Thank you