Reading Time:
5
minutes
What is the Cobra Technique-
This is another attempt of mine to redefine yet another topic from Indian mythology. In order to find out, what this technique is about- I am going to narrate a short mythological story by Rishi Narad. Even though the story is short but it will teach you important life lessons.
The entire life lessons can be summoned in 3 words
GET UP- BUCKLE UP-NEVER GIVE UP
The Story starts with a very short-tempered and arrogant Cobra- who was very proud of his ability to be a strong animal and never hesitates to bite anyone who comes in his path. Because of this, other animals outcast him and he was always left alone.
One day Rishi Narad came across him and the Cobra asked him, why this is happening to him, why I am always left alone, and why nobody wants to be his friend.
After observing everything, Rishi Narad thought to teach him a few life lessons.
First Life Lesson taught to the Cobra-
Rishi Narad told Cobra- Being Polite and friendly are very important skills to learn to make it through life.
It is fine to be proud of your abilities but it is not acceptable to use your advantage to damage others for no valid reason.
He told to Cobra, you are left alone because of your nature. How you treat people defines, what you will get in return. Cobra listened to Rishi Narad's wise words and promised him to be polite from now on.
After a few days Rishi Narad met with the Cobra, but he find him very sad and injured. Looking at his condition Rishi Narad asked him, what exactly happened to you, why are you in this condition?
The Cobra replied to him, this is what happen when I followed your advice. I have been kind and polite to others as you advised me to do.
I have not bitten anyone in the past few days or scared away anyone but still look at my condition. What did I do wrong this time!!!
Rishi Narad smiled at him with sympathy and said-
The strength given by nature must be used for survival or to help others.
Second Lesson taught to Cobra-
Rishi Narad told to Cobra- You have misinterpreted my advice.
It is important to be polite to others, but you shall never allow anyone to miss treat you or take you for granted.
It is equally important for us to set healthy boundaries and not let people walk over us.
When I told you to treat people with politeness, my advice was not to bite them, but when you do not react to people's ill-treatment, they will start taking advantage of you.
You must use your strength to scare them so that they will learn not to mess up with you. Cobra listened to Rishi Narad's advice and obeyed.
After a few days, when the Cobra met with Rishi Narad, he was happy and confident.
Third Life Lesson for Cobra-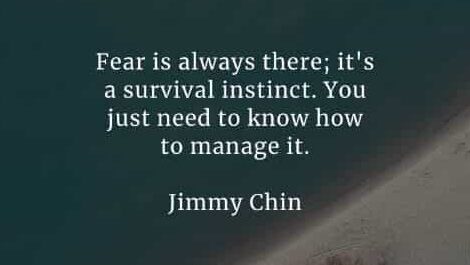 The Cobra did was, started to be polite to everyone from that day but when someone causes any threat to him, he scares them away.
We all have fears, yet in order to survive, we need to use or develop those survival instincts to conquer our fear with courage.
The valuable life lessons learned from this story-
1-Unnecessary hatred, arrogance, and sharp opinion could leave us alone and sad.
2- By being polite, and humble. Adopting a positive attitude with good behavior can help you gain friends.
3- In order to live a happy life, we all need friends and people who can help and support us.
4-The most important of all the mentioned life lessons could be, you should never allow anyone, "take you for granted". You may not need to bite but you can always show your ability like Cobra to let them know not to mess with you.
Here are a few videos in Hindi, hope these might help you understand the concept better–
Here are Few videos in English, might help you understand the concept better-
Few Books that might help Learn these Life Lessons better-
How to Set Healthy Boundaries: Build Better Boundaries to Find Purpose in Your Life, by Jeff Lawrenson
One of the most important life lessons to learn is to have healthy boundaries-Boundaries are about the protection of your mind body and soul, giving you a positive self-image, and confronting those, who are acting belittling or immature. However, it is also about necessary having your own back.
By reading this book you'll quickly see the benefits of having healthy boundaries.
How do you take control of your life?
How do you set healthy, realistic boundaries?
When you take the control of your own life and say 'hard nos.' you will see the effect.
How to Talk to Anyone: 92 Little Tricks for Big Success in Relationships, by Leil Lowndes
How to Talk to Anyone, narrates the following points–
How to make an unforgettable entrance
How to sound like an insider in any crowd, no matter how little you have in common
Right body language to captivate audiences
How to be confident, credible, and charismatic no matter the place and circumstances
The tricks can be used to make confident and memorable conversations even with strangers.
The Like Switch: An Ex-FBI Agent's Guide to Influencing, Attracting, and Winning People Over, by Jack Schafer, Marvin Karlins Ph.D.
These life lessons are to help others in everyday life. What made this book unique, is how it narrates the groundwork for friendship.
The author's personal experience as a professional analyst added an interesting viewpoint to this topic.
Written by a former FBI behavior analyst beautifully narrates the need for patience in a relationship in a unique way.
He uses the example of cultivating a spy that involved a Special Agent placing himself in proximity to a target day after day before he ever exchanged so much as eye contact, let alone speaking.
This book gives tips on how to build rapport – be it with a co-worker, a love interest, or the subject of an interrogation.
Though the book does not have any out-of-the-box surprising elements, what made it engaging and intriguing is, how the writer associates these life lessons with counter-intelligence operations and criminal investigations. That made this book rather interesting and helpful.
I hope the new perspective on these life lessons in the old story might help you gain some wisdom on human behavior.
The Moral of this Story is-
"Survivors are not always the Strongest but they are the Smartest"
Thank You